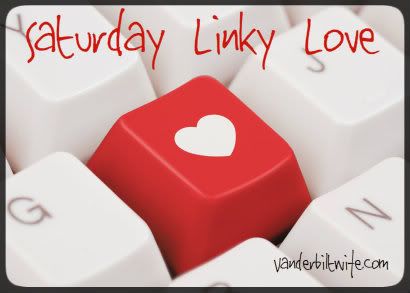 There are so many thought-provoking things to share this weekend. I'm feeling inspired by so many of these lovely ladies!
Myra at My Blessed Life shared a gallery collection of her Fall Inspiration. It makes me ready to break out all my pumpkin decorations. Oh, I do enjoy this upcoming season!
Jessica at Life as Mom inspired me to brush off my binder and actually complete my household notebook. Read her article about Why You Should Create a Household Notebook or Personal Planner and you might be so inspired too.
Ann at A Holy Experience wrote a beautiful love note about When You Really Want to Stay in Love. This is beautiful. I teared up at this one. Read this.
Ree creates recipe gold again with Chocolate Covered S'mores. It looks yummy and chocolately and completely delicious! I can't wait to make these.
Andy and I laughed over this one. Date night or not, you need to read about this Mall Dare at the Dating Divas. My favorite one? Find a baby shoe and ask if it comes in your size. Too funny!
Which one of these links is your favorite?
I'm linking to Linky Love at Vanderbilt Wife.