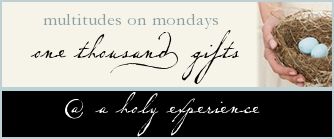 It was an exhausting and busy week with school and parent conferences. I was quite thankful for the weekend and the opportunity to get caught up. I tried to get ahead a bit for the upcoming week, but that never lasts long. I am still thankful.
I am thankful for…
…my sister's birthday today. For 29 years, she has been a blessing to me and our family. I am incredibly thankful for Liesl!
…quotes from books that resonate with me, and encourage me, and touch me.
…preschool parents with whom I enjoy meeting for conferences. Yes, I just used the words enjoy and conferences in the same sentence. I assure you that I'm not crazy. I simply have a great group of kids and parents!
…difficult conversations that are heard quietly and respectfully.
…more students than anticipated that are planning to continue onto Kindergarten at Ascension. What wonderful news!
…this upcoming National Lutheran Schools Week.
…CIT tournaments between the Concordias that my husband can still attend to enjoy the time with his friends.
…safe travels for Andy and the guys – especially through the night and on icy roads.
…the delicious possibilities of winter delays, because I still hope they will come – at some point in time!
…ending my weekend with a Hallmark movie. It's nice to watch a nice movie that makes me feel nice.
This list numbers blessings 1221 to 1230 on my journey to One Thousand Gifts.